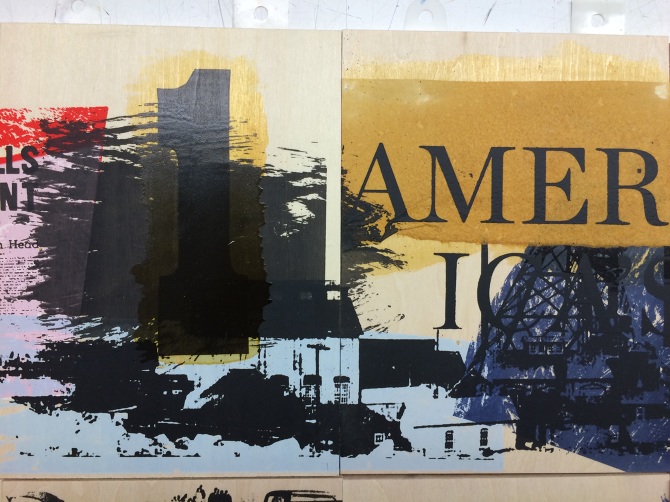 No Shame
No Shame, explores the legacy that Bob Knievel worked to craft during his career. The beloved American daredevil was a brave asshole who lived on his own terms, without care for consequence, for all of his days.
No Shame 1/5 2015
silkscreen, letterpress, handmade paper, and rubber bound as a jacob's ladder
enclosed in an etched glass slipcase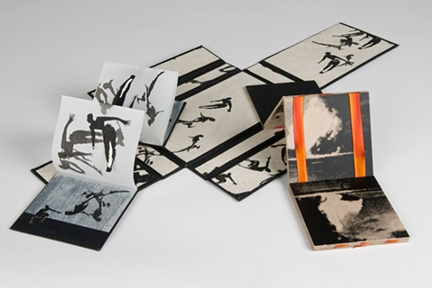 36/61
A look at the survivors of the Hindenburg disaster who survived by jumping the flaming wreck as it fell to the ground. There are two books in the case, one is a jacob's ladder bound book where the zeppelin ascends and descends depending on how you hold the book. The second is a flag book of jumping and falling persons. Imagery evolved from photos of Olympic high divers and those victims who were forced to jump from the towers on 9/11.

artist's book 1/3 2012
silkscreen, drawing, hand cut paper + custom case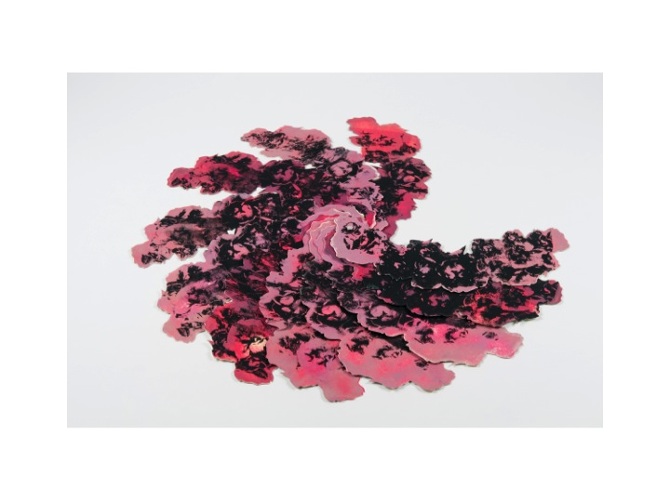 Credible Signals
Credible Signals explores self-immolation as an act of protest throughout the Arab Spring. The Arab Spring was officially set in motion when 26 year old produce vendor Mohamed Bouazizi set himself on fire after police attempted to seize his cart. This action was taken out of desperation with a government that was grossly over stepping boundaries and abusing authority. Bouazizi's act of martyrdom was summative of the frustration felt across the Middle East and North Africa with unilateral and abusive governments. Uprising and protests erupted in over a dozen nations as citizens demanded social justice.

Credible Signals 1/9 2012
silkscreen (@HPWI) on hand cut pages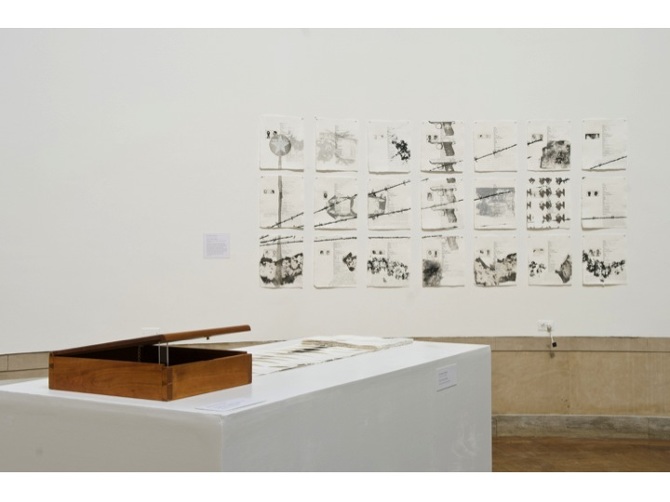 Sum of Our Parts
Sum of our Parts is an artist book that explores the final statements offered by prisoners on death row in Texas between 1982 and the winter of 2013. The state of Texas has executed 493 prisoners since 1982. Of the executed death row inmates close to 80% offered a last statement. On average final statements are just shy of 90 words. Inmate's final statements exist with their criminal history as public record. The printed artist books represents the 20% who declined to give a final statement.
Sum of Our Parts 1/4 2013
etching, letterpress, silkscreen on handmade paper (@ Sarvisberry Studios, Floyd, VA) Each book comes with a complete audio recording of the final statements offered by the other 80%
The District Almanac
Collaborative project following the format of a traditional farmer's almanac. This explores topics including weather, tides, planting seasons, and food desserts and public art in Washington DC.
The District Almanac 1/30 2013